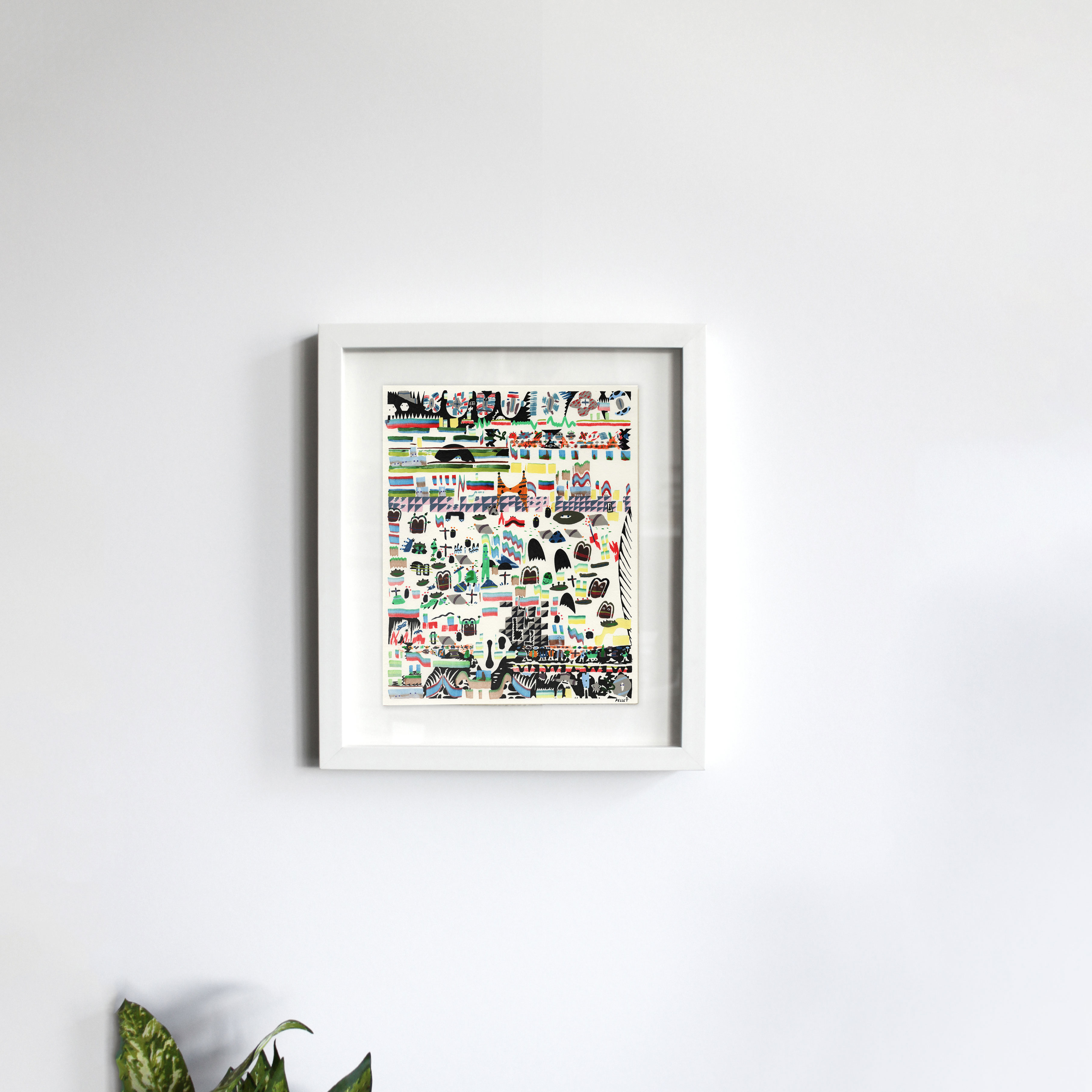 ︎︎︎ NEW SERIES OF 15 WORKS NOW AVAILABLE AT UPRISE ART
🎨 WHAT NEW PATTERNS & IDEAS MIGHT REVEAL THEMSELVES IF WE REIMAGINE HOW TO COMBINE DYNAMICS OF MUSIC & IMAGES TOGETHER - RHYTHM, COLOR, HARMONY, TEXTURE, TEMPO, SHAPE, & SO ON - USING THE TOOLS & INFORMATION WE HAVE AVAILABLE TODAY? MIGHT THESE PATTERNS PROVIDE US WITH NEW PERSPECTIVES, NEW WAYS OF UNDERSTANDING OUR WORLDS? COULD THESE NEW PERSPECTIVES & NEW WAYS OF UNDERSTANDING HELP US FIND DIVERGENT SOLUTIONS TO TOUGH PROBLEMS?

🌊🌊 THIS SERIES OF WORK CONSISTS OF 15 VISIONS, DENSELY BUT DELICATELY LAYERED WITH EXPRESSIONS OF SAVAGE DESIRE, RHYTHMIC SENTIMENT, AND OBLIQUELY BONEHEADED HUBRIS.
🍰🍰🍰

FOR INQUIRIES, CONTACT:

advisors@upriseart.com
👁‍🗨👁‍🗨👁‍🗨👁‍🗨👁‍🗨 TO VIEW ALL WORKS CURRENTLY AVAILABLE THROUGH UPRISE ART, PLEASE
CLICK HERE
.